I made those can´s design of the beer company NorthAm Beverages, in collaboration with the agency Spur and Boot. The illustrations were based on the different names of each beer: Artisan IPA, Sun Chaser, Deep 6 Lager, Reef Break, Twisted Trail and Wild Wood.
​​​​​​​
Our Hemp Ale is a masterfully crafted recipe. Light. Refreshing. Flavourful. A gentle infusion of hemp finished with a distinct Pacific Northwest hop. If it was any more BC, it would be illegal

.
The longer the day, the more you'll appreciate sitting down to a tasty, golden, Englishstyle IPA like ours. With a medium body, hoppy aroma and grapefruit finish, it's one beer that's working just as hard as you.
Wherever you're seeking the sun, this Cream Ale is a refreshingly smooth way to cool down. Rich. Creamy. And yes, that beautiful nutty brown colour you hope to be by the end of summer too.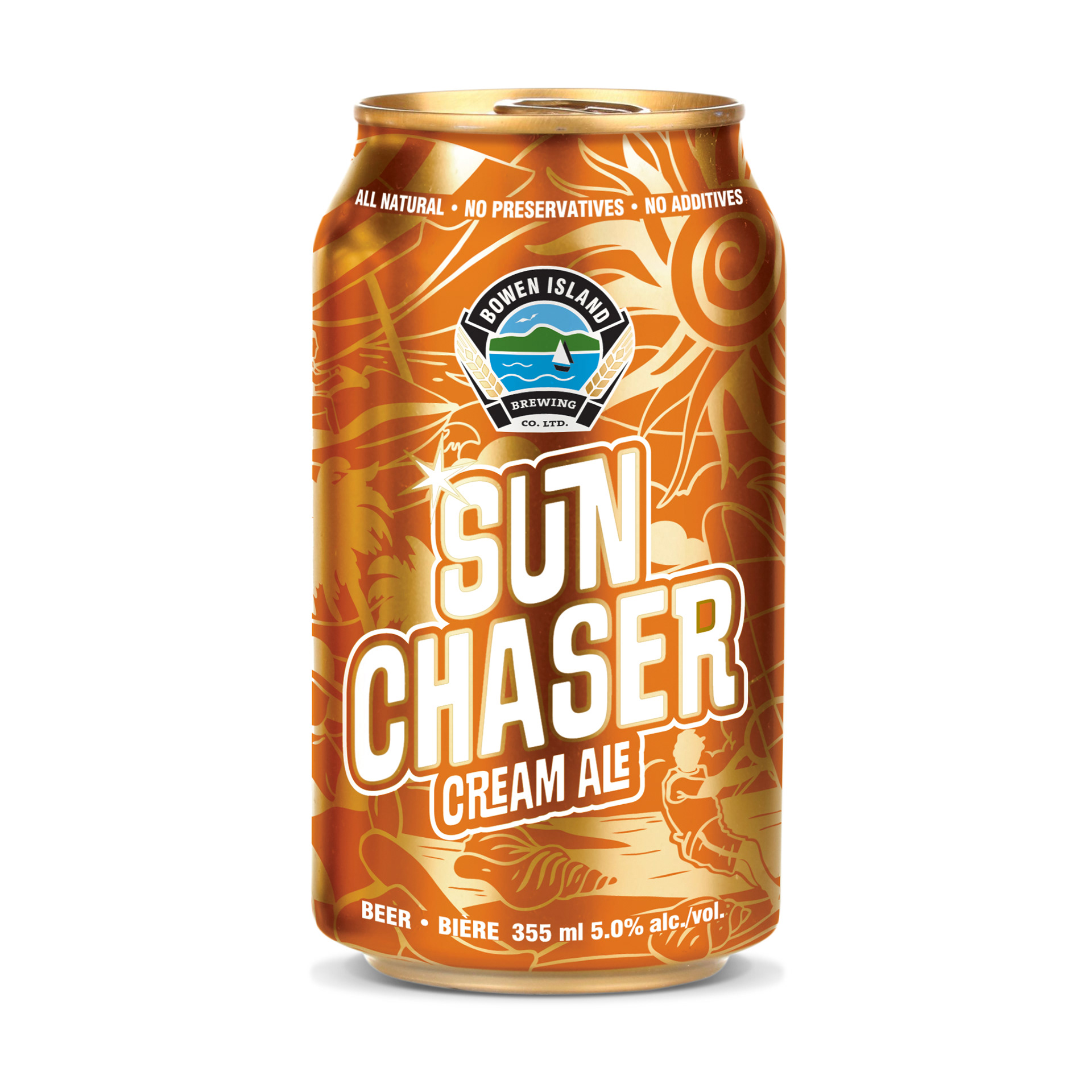 This North American style lager has been aged slowly to enhance its malty, slightly sweet character. It's crisp. It's clean. It's frothy. It's kind of like having your very own ocean storm in a can. Only tastier.
TWISTED TRAIL EXTRA PALE ALE
Hand-crafted in the traditional style, our Pale Ale has just the right combination of malt and hops. Like the perfect mix of mountain air and muddy trails, it's a nicely balanced beer for a nicely balanced life.
WILDWOOD HONEY BROWN LAGER
Made with natural BC honey and malted barley, our Honey Brown Lager is as pure as the land that surrounds us. A rich copper colour. A subtle sweetness. It's only natural that it's an award winner too.